Uses For Old Jars - Over 40 Ideas To Repurpose Them
Jars…
Can you even call yourself a witch if you don't have a hoard of jars?!
Jars are sacred, valuable.. precious to a witch.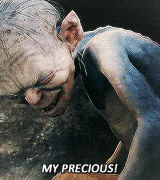 "They will come in handy!!!" I tell my husband while swatting him away from the bulging cupboard I'm stashing them in.
But what do we actually do with our beloved jars apart from filling our spare storage spaces with them?
Well, I've done some investigation and have found over 40 uses for old jars.
Now you will have no excuse for hoarding them in a cupboard!
WAYS TO REUSE EMPTY GLASS JARS
There are so many uses for old jars! They're not only rare collectables (haha) but can be repurposed in ways that I never would have even considered.
Please don't throw your glass jars away! At the very least please dispose of them with your local recycling service.
For the more creative beings who would rather find a way to repurpose their jars, here are 40 uses for old jars.
Tip: Make sure to wash your jars out with hot, hot soapy water. Wash them well or they may be stinky! The labels will peel away much easier and the hot water will help to dislodge the glue. Any residual glue can be removed with acetone/nail polish remover.
1. STARTER JARS FOR PLANTS
Firstly, jars can be repurposed for when you take plant snippings. You can read the full instructions on how to do root plant cuttings here, but to summarise, basically you need to add plant snippings to water until they begin to root, you can then transfer them to a pot of soil and they will grow into a plant! Magick!
2. DRINKING GLASSES
Jars are bigger than a standard drinking glass, and it's not a big deal if they get broken. Just make sure to wash your jars out properly before using, because no one wants bolognese sauce smelling iced water!
3. STORE YOUR CANDLES
Is it just me that has loose candles rolling around in drawers? Then when the time comes that I need to do a candle magick spell I need to spend 20 minutes emptying drawers trying to find the right coloured candle!
Such a simple idea to keep them all contained in a jar. You could even designate a jar for red candles, a jar for white candles etc. organisation!
4. MAKE MOON WATER


I loooove to make moon water, but I don't like having to leave my special wine bottles and jars outside.
Using an old jar means I don't need to worry about the jars getting broken, dirty, or moved or stolen by anyone, I can always make another batch of moon water if needed, but my special containers are sentimental.
5. HERB STORAGE


One of the more traditional uses for old jars. This one is more for beginner witches, as I'm sure many of you do this already. Old jars are perfect for storing herbs and keeps the herbs usable for longer. Just make sure to label your jars because things can get confusing! Check out this post for a huge list of herbal correspondences.
6. SPELL JARS
Take a look at our spell jars Pinterest board for lots of spell jar ideas.
Smaller jars are ideal for spell jars, but larger jars can also be used. Don't worry about having to fill the jar to the brim with ingredients, a larger jar doesn't mean you need to use more, its simply just not as aesthetically pleasing.
7. MAGICKAL OILS
For when making conjuring oils such as Four Thieves, Come to Me oil etc, you need a vessel to store the oil. You then need to store the oil and jar somewhere safe for a period of time. The longer the oil is left, the more concentrated it becomes and is, therefore, more powerful.
8. DECORATE AND SEND AS GIFTS


Some dried berries, pinecones and twine, and you have an adorable gift to give someone. Another idea is to bake cookies, add a ribbon to a jar and tada, you have a gift somebody will love, such as me, send me all the cookie jars you like guys!
9. RAINWATER
Gather your rainwater in an old jar. Similar to the moon water jars, it's not the end of the world if the jar is interfered with as you can always collect more.
10. STORE CRAFT SUPPLIES


Sequins, gems, beads, bits of thread, all those little crafty things you keep losing, keep them all secure and ready for use in your old jars.
11. VASES


One of my favourite uses for old jars!
Personally, I prefer this to a real vase, I just think it looks so much nicer being able to see the whole plant than just their little heads and necks peeping out the top! The clear glass means you can keep an eye on water levels too.
12. WAX MELT STORAGE
The title speaks for itself. Keep all of your loose wax melts together in an old, large jar.
13. STORE EGGSHELL POWDER
For those that make their own eggshell powder (also known as cascarilla powder), an old jar is ideal for keeping it all contained.
14. TEA LIGHT HOLDERS


I love this! Ideal for outdoor use with it being more windproof, but it would be equally as beautiful indoors too.
15. EXTRA CRYSTAL STORAGE
Ran out of space to display your crystals? You can either mix them all together or keep individual crystal types in a jar together *daydreams about a jar filled with amethyst*… Oh, and a jar is also helpful for when charging crystals in moonlight, the clear glass means the moonlight can shine down better on them, and they can stay dry on rainy nights if you keep the lid on.
16. RANDOM FOUND OBJECTS
If you're like me when out on a walk and need to stop every 47 steps because you've found an unusual feather, a pretty shiny thing or an I-must-have-it-or-I-won't-sleep-tonight twig, jars are perfect for storing all of these random yet special items.
17. PAINTBRUSH HOLDER


For the crafty witches, old jars are ideal for using to hold painting water, and for keeping all of your paintbrushes together.
18. MAKE A BIG JAR CANDLE


For candle makers – make your own big jar candle from your old jars. Some people also like to store leftover candle wax from individual candles in a jar, then when filled, melt it all down and make candles with the recycled wax.
19. HOMEMADE BATH SALT MIXTURES
This can be as easy as some Himalayan salts, rosemary, your favourite essential oils and a jar. A beautiful looking display and would also be really lovely to receive as a gift.
20. TO GO CUPS
Such is a great idea. Add some ice-cold water, some ice cubes, maybe a slice of lemon, then screw the lid on and away you go on your magickal adventures!
21. CANDLE HOLDERS DURING SPELL WORK


Even though I am the author of this post, have gathered all of this information and have written it up and shared it with you all… I still didn't remember this idea last night when I needed a place to put a candle! Nope, I melted the bottom and stuck it to a plate!
This is such a great idea (if you don't forget!) when you're working magick at your altar (view this post to see how you can create an altar for free). The candle is safe, the glass is fireproof, there's less chance of accidentally knocking over the candle, and your plates are safely left in their cupboards! You could even layer herbs at the bottom of the jar for an extra boost to your magick.
22. MAKE A FAIRY LANTERN


These are seriously adorable and so easy to make. You can view a tutorial to make your own fairy lantern here. (external video)
23. SMOOTHIE CUPS


Staying healthy and saving the planet! Plus you can always put on the lid and store your smoothie jar in the fridge and know it will remain fresh when you come back to it.
24. CAPTURED FAIRY JAR DECORATION


Another adorable idea if you're a fairy lover. I'm sure you could use other beings to capture in a jar too. Butterflies, birds, a batman figurine, whatever you like. (please don't capture real birds or batmen and put them in jars!)
25. A UTENSIL HOLDER


Such a great idea and would look just as good in a plain, undecorated jar.
26. PLANT SUCCULENTS
Succulents do thrive better with drainage holes, but they can be grown in a jar as long as you are mindful of root rot (where the roots have remained wet for a long period of time and begin to rot). Depending on the type you choose, succulents store water in their stem or leaves meaning they can go 1-3 months without watering.
27. DECORATIONS FOR THE HOME


There are so many decorations you can make from old jars that I would need to create an individual post or ten to list them all! Some decorations from old jars are so simple to make and look amazing.
28. STORE YOUR STASH
Personal preference of course. Cannabis may not be legal where you are from, or you may not agree with it etc etc. But for those that are smokers, a jar is ideal to keep an eye on your stash levels and helps it to remain fresh.
29. MAKE YOUR OWN TERRARIUM


Such a simple and fun idea to make. Your own little jar garden. Soil, moss, sticks and other natural decorative items. I'm sure the fairies would be interested in paying a visit too.
30. DOG TREAT STORAGE
I'm a big fan of using jars to hold dog treats. I have two dogs and treats really do keep for much longer in a jar than kept in the box they came in. I also make dog treats at home and a jar is a perfect place to store them.
31. PENCIL HOLDER
There's never a pen or pencil when I need one. I do believe this may be a curse because I'm a stationery addict and I buy SO MANY pens and pencils, but when I need one.. nope! Where do they go?!
32. JAMS, MARINADES AND SAUCES


For the kitchen witches and cooking lovers. Keep your homemade jams, sauces and marinades fresh in an old jar.
33. DIRT, ACORNS, SEEDS AND ROCKS
And anything else you may like to collect. I have a jar of cat whiskers, small, fluffy white feathers… I even had a jar of dead flies at one point!
34. DISPLAYING DRIED FLOWERS


Another beautiful and decorative idea for the home. A great idea for a brides bouquet after the wedding day to commemorate and display.
35. USED COOKING OIL DISPOSAL
Not the most interesting of ideas for uses for old jars but still very useful. Please don't dispose of fats and cooking oils down the drain. It will harden and eventually cause blockages not just for you but the entire sewer system.
36. NAIL AND SCREW STORAGE


Keep all your nails, screws and bolts safely together in an old jar. Tip: Shaking a jar of screws interrupts naughty cats that are doing naughty things!
37. TEA, COFFEE AND SUGAR CANISTERS
Keeps your essentials fresher for longer, plus you can keep an eye on when you're running low on coffee, which is super important.